Flappr Fantasy Football Week Two: The Commish Cometh
Week 2 of the Flappr Fantasy Football League is in the books, and it featured excitement down to the final minutes of the Monday night game between the Packers and the Lions.
Going into the weekend, the most anticipated matchup was between the two highest scoring teams from Week 1, Bad Mans vs. Stephanie's Amazing Team. @Stephanieco15 and @snakebro7 were both bragging about their teams on Twitter last week. Stephanie was especially vocal about her skills in all things fantasy football.
embarrassing
The game turned out to be a dud, however, with Stephanie's team being the only one in the league to score less than 100 points. Leroy's team ended up beating her 124 to 79.
It was like this, but in reverse.
To everyone's shock, this leaves League Commissioner @snakebro7 as the top rated team in the league. This week in the chat, Leroy admitted that his running backs stink, and that he really undervalued running backs in the league scoring. His other position players have all been scoring very well, making the strategy work.
Sources have confirmed to me that Leroy is treating himself to his favorite desert to celebrate his victory.
The Italian Defense League, which is just a few points behind Bad Mans for most points on the season, and Derrick Henry's White Twin both improved to 2-0 on the season.
Anyway, here's a quick recap of the games:
Penalty Boxers (@ground_miller) 0-2 vs. Two Scoops (@_Miller__Lite_) 1-1: The Penalty Boxers had a slight lead over Two Scoops going into MNF, and they were playing Davante Adams and T.J. Hockenson. Two Scoops countered with Aaron Jones and D'Andre Swift. Several short dump off passes by the Lions to D'Andre Swift late in the game produced a 3.62 point win for @_Miller__Lite_ . If I had just played either JuJu Smith-Schuster or Brandin Cooks, I would've won. Fuck. Oh well, I'm awarding myself the Flappr Forgotten Man Award, for failing to put in a player who would've led to a win.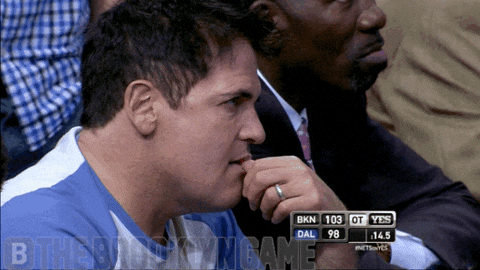 Fugly Slots (@balling_it) 0-2 vs. M.I.L.F (Man I Love Football) (@ElderBartleby) 1-1: This game was close most of Sunday, with the Fugly Slots taking a lead on Patrick Mahomes' performance. However, Bartleby had Aaron Rodgers and Robert Tonyan playing Monday.
Aaron Rodgers has seen some shit.
Despite Aaron Rodger's looking like a hobo with a man bun, the two Packers led M.I.L.F. to a comfortable win.
Master Bedroom Dwellers 1-1 (@Twi77erSuxDong) vs. Italian Defense League (@michcusejac5) 2-0: This game came down to running backs, since the other positions balanced out. The Italians rode Christian McCaffery and Najee Harris to a win.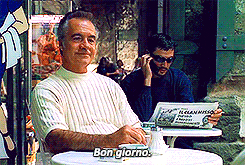 Derrick Henry's White Twin (@jonbrooks935) 2-0 vs. Hackensack Cookies (@Travis_Tyree) 0-2: Derrick Henry gave his namesake team the win this week by scoring 47.7 points, which also earned @jonbrooks935 the Flappr Top Hat award for scoring the most during the week.
For the Cookies, he had the 3rd most points on the week, but unfortunately ran into the top team. @Travis_Tyree. Perhaps Travis would've had a better result if he spent more time focusing on his fantasy team and less time posting thirst-trap photos of himself of on Twitter:
Nice dick, bro.
Here's a look at the standings after two weeks:
That's all for Week 2. Come back next week for the Week 3 update.